The president of the United States tweeted a picture of an 8-year-old's letter pleading for gun control to rally support for the initiatives he rolled out today at the White House.
"Dear President Obama," the letter reads. "I think there should be some changes in the law with guns. It's a free country but I recommend there needs be a limit with guns. Please don't let people own machine guns or other powerful guns like that. I think there should be a good reason to get a gun. I think there should be a limit about how many guns a person can own. We should learn from what happened at Sandy Hook es. I feel really bad about what just happened."
The letter is signed, "Grant," who says he's 8 years old.
"P.S," the letter concludes, "I know you're doing your best."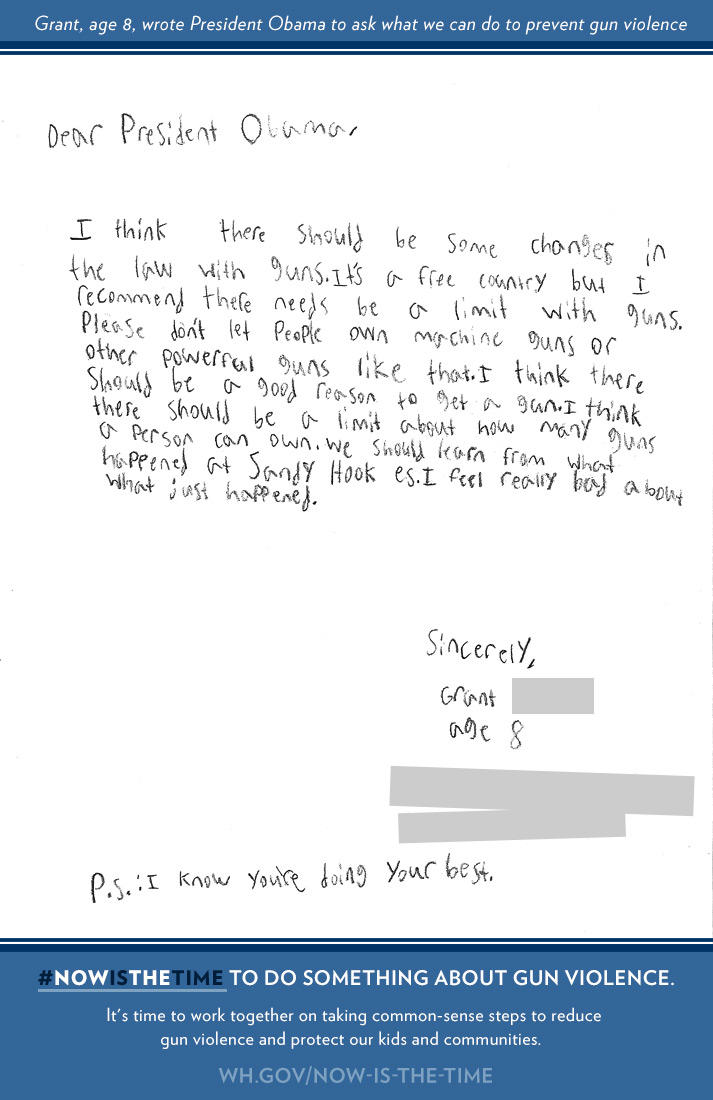 Obama's White House also released letters from little children earlier to the Associated Press to help gain public support for the president's gun measures.
Here's the president's tweet, from the White House's Twitter account: